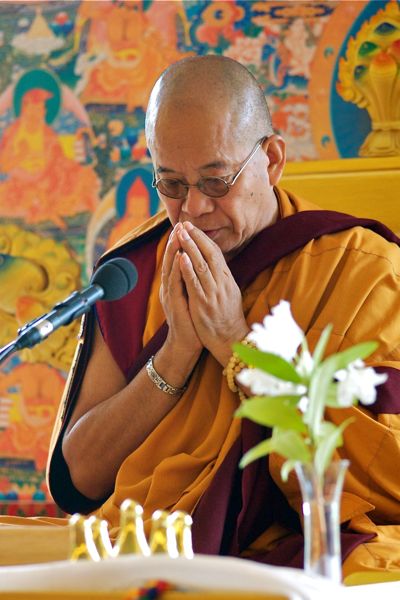 Khenchen Pema Sherab will continue his teachings on  Jikmé Lingpa's The Treasury of Precious Qualities in Lerab Ling during the summer 2015.
Khen Rinpoche has started in 2012 to teach on the Yönten Dzö, The Treasury of Precious Qualities, the famous treatise by Jikmé Lingpa. Ken Rinpoche will continue his teachings this year on the sections of Refuge and Bodhichitta, before entering the last chapters covering the Secret Mantra Vajrayana as well as Dzogchen, the Great Perfection. These teachings will be given over several years to committed students and there will be the possibility, for the Sutrayana sections, to catch-up the teachings given on previous years.
We would like to invite all Rigpa students interested in deepening their study to join this event.
For more information, click here.